Veterans
"It has often been said that men and women who serve in combat find their strongest motivations in their loyalty to one another. During my 24 years in uniform, I found that to be true."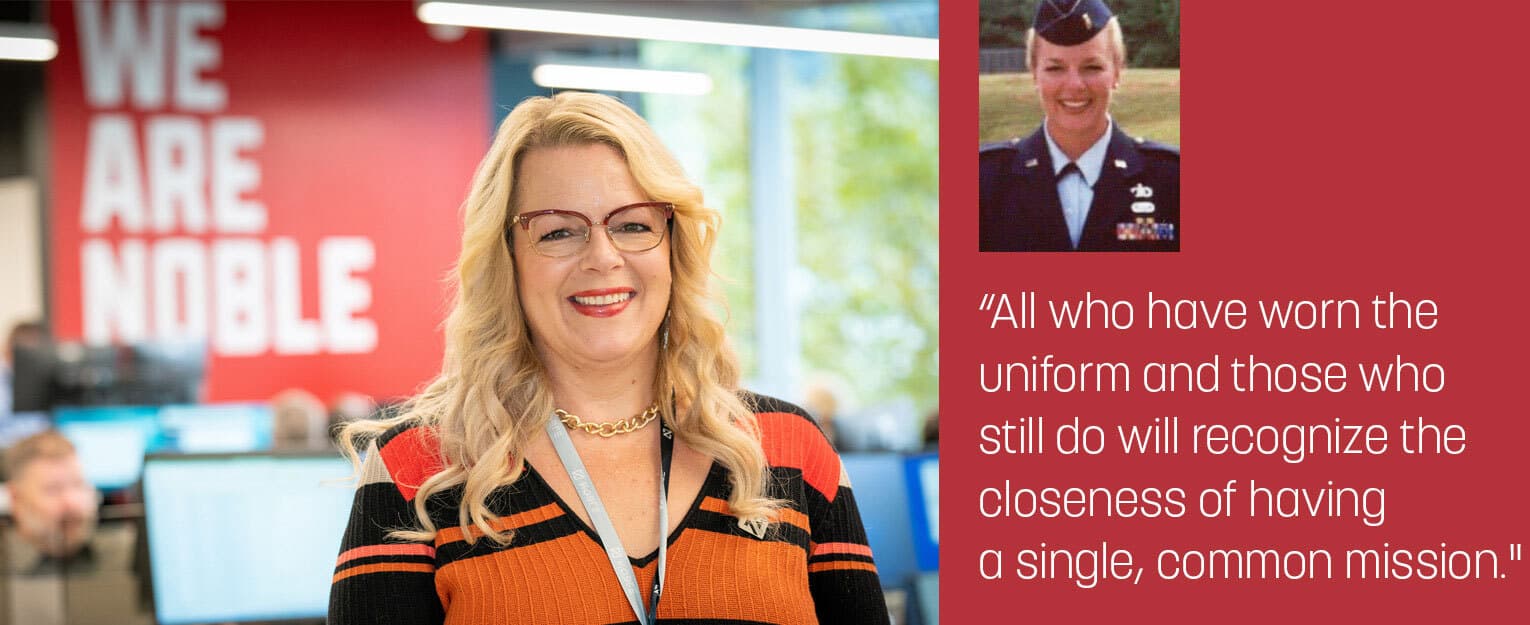 CAREERS FOR VETERANS AT NOBLE
As a top government industry partner, we provide global sustainment and operations support for the U.S. military and civilian government agencies. Our activities directly support our customers' missions by offering procurement assistance, training, and equipment management. Our subject matter experts, salespeople, and trainers come from various backgrounds across aerospace, C5ISR, CBRNE, expeditionary, MRO, and tactical operations. As a result, many find it rewarding to transition from the military to a government-industry provider like NOBLE.

WHAT VETERANS SAY ABOUT WORKING AT NOBLE
"I embrace the opportunity to continue to work in service to my country and in support of those serving overseas." Nadine White, Sr Program Manager

"I've walked in the shoes of our customers, which goes a long way to building customer relationships." Victor Harris, Sales Director
"Being able to support our service men and women in the field is a great feeling. Working for a company that plays a vital role in ensuring these men and women are well trained and have the tools they need to successfully do their job and come home at the end of the day is what it's all about." Mandy Verespie, Training Administrator
JOIN OUR TEAM

We are proud of our country's Veterans. We welcome Veterans to apply for open positions at NOBLE. Here you will find colleagues, many also Veterans, who are strongly motivated by the knowledge that our effort directly supports our Nation's readiness.